2nd September 2019
Name of Press Contacts:
Precy O'Donnell: EasyDNA Philippines
Unit B De Leon Building, Mt. View
Batangas St. Balibago, Angeles City
Philippines 2009
Phone: (+63) 9179823932
Email: info@easydna.ph
Gino Abaya: Goliath Kennel
Begonia St. 7th Ave. Beverly Hills Subdivision, Antipolo Rizal
Phone: (+63) (02) 6506515
Email: goliathkennel888@gmail.com

Angeles City: Today, EasyDNA Philippines, a specialist provider of simple, results driven DNA testing services, announced a collaboration with Goliath Kennel.
Goliath Kennel, operated and managed by husband and wife team Ms. Kimberly Carvajal and Gino Abaya, will now offer EasyDNA Philippines Dog Allergy, Parentage & Inherited Disease Tests. See link: https://easydna.ph/animal-dna-tests/
Goliath Kennel specialises in the breeding, sale, and care of two 'gentle giant' breeds; the Alaskan Malamute and the Caucasian Ovcharka.
Goliath Kennel will now be the collection centre for canine DNA testing within metropolitan Manilla, with the main objective being to improve and clean the genetic lines for the breeds in which they specialise.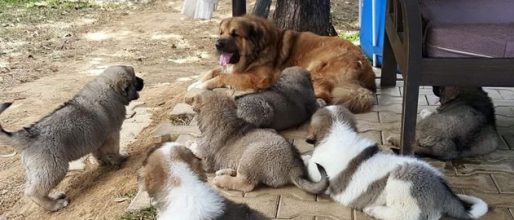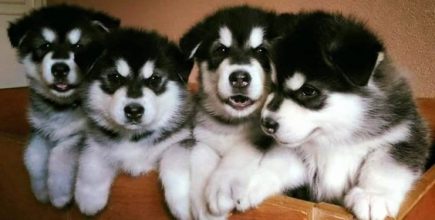 Owner/Operator of EasyDNA Philippines, Mr. Charles Harris, is excited about the new partnership agreement, and is confident that anyone utilising the three DNA tests will be impressed with the results.  "DNA testing for dogs can significantly benefit both the breeder and the consumer in helping determine the strength of the breed as well as identifying various diseases and allergies."
The Dog Allergy, Parentage & Inherited Disease tests will all be recommended to members of Goliath Kennel Club, and any other pet owners associated with them.
Managing partner of Goliath Kennel, Mr. Gino Abaya, said, "In line with our goal of improving breeding practices and the lives of all future puppies, Goliath Kennel has partnered with the best and most reliable DNA testing facility, EasyDNA Philippines. Aside from the human genetic testing, they have a whole section dedicated for the family member that sometimes needs our help the most, our pets."
Goliath Kennel prides itself in providing the best pedigree giant dogs to each and every one of their clients, and this partnership with EasyDNA Philippines can only strengthen their reputation for supporting and developing the best genetic lines in the dogs that they breed.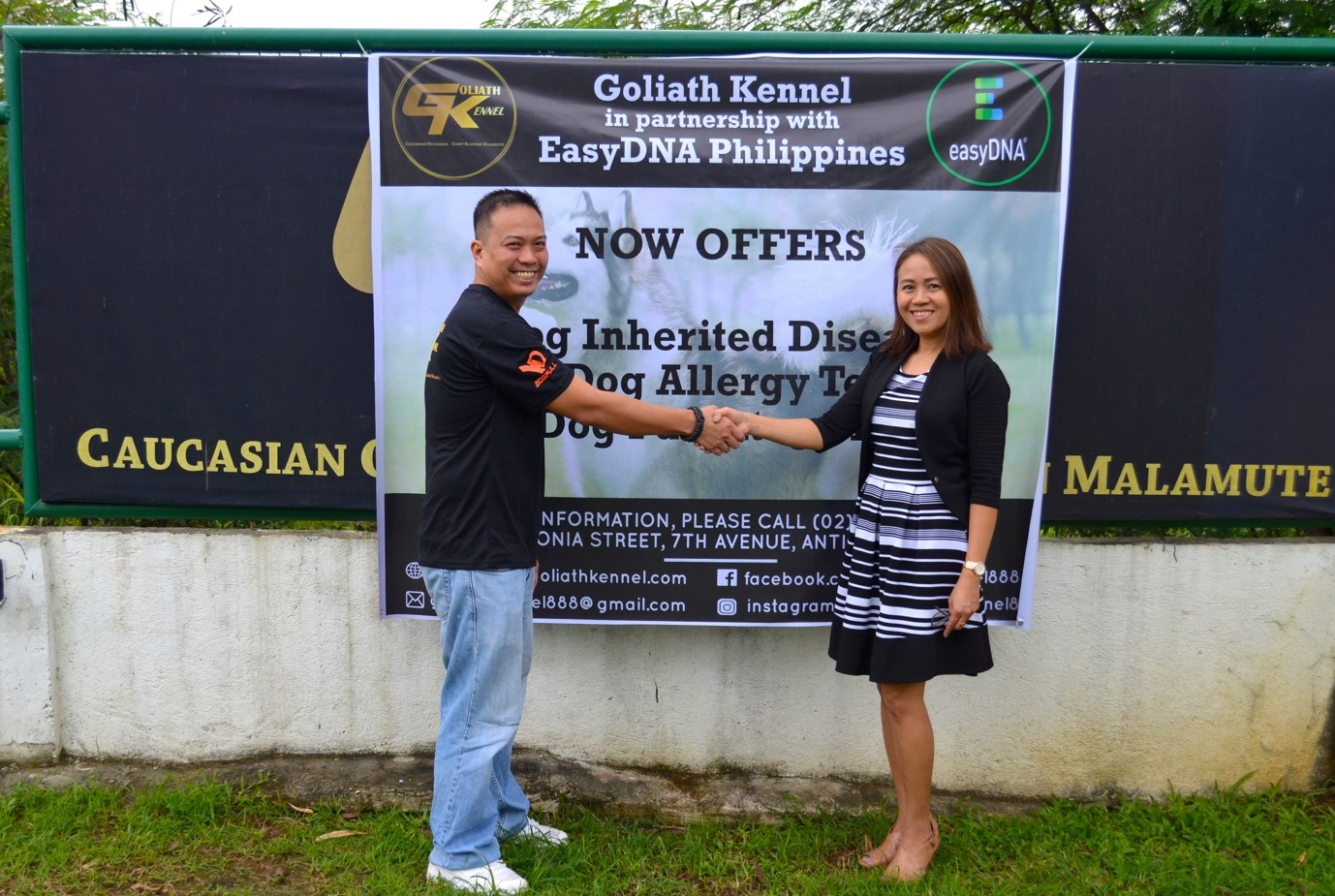 About EasyDNA Philippines.
EasyDNA Philippines is at the forefront of DNA testing services, providing a wide range of genetic tests to suit any range of needs or curiosities. With over 10 years of experience in DNA testing, each test is internationally accredited and quality assured. EasyDNA laboratories have conducted more than 300,000 DNA tests, giving the company a leading edge over competitors. Our local office provides services to clients in Philippines and the region, and with over 25 international offices all over the globe, clients can be serviced just about anywhere!
Visit https://easydna.ph/ for more comprehensive information about the various DNA tests available.
About Goliath Kennel.
With a mission that promises to, "broaden our reach in order to find the best capable and well informed homes that can help, support develop and advance the litters we produce," Goliath Kennel is committed to breeding and raising world class giants breeds of Alaskan Malamute and the Caucasian Ovcharka.
Goliath Kennel prides itself in finding the best people and homes for their dogs, people who are capable of caring for these gentle giants, giving them the best life that they deserve.
Goliath Kennel also strives to one day make their vision of providing a safe haven for pre-loved, abandoned and mismanaged giant dogs of which the previous owners can no longer provide for or maintain, a reality.  
Visit https://www.goliathkennel.com/ for more comprehensive information about the work lovingly undertaken at Goliath Kennel.