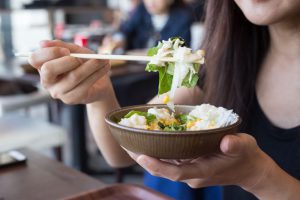 Christmas is a special time, when we celebrate with family and friends, embarking on our special traditions, which often include worship, feasts, and social events. It's a time when we relax a little and leave our usual routines behind, but sometimes, it can be hard to refocus and reset ourselves. Did you enjoy the festive season a little too much? Maybe you indulged in too much lechon, puto bumbong or bibingka and are feeling that your pants are a little bit too tight! The new year is upon us, and traditionally, it's a time to forget about the past and look to the future, and this means taking time to look after ourselves a bit better!
Sadly, it's not just Christmas that is to blame for those tight pants. The COVID-19 pandemic has also taken a toll on the health and well being of Filipinos, with the Department of Science and Technology-Food and Nutrition Research Institute (DOST-FNRI) noting an increase in the prevalence of obesity since the onset of COVID, especially among children and young adults.
Astonishingly, around 27 million Filipinos are considered to be overweight or obese. So, how does obesity happen? Obesity happen in all the ways you would imagine. Drinking too much alcohol, eating out a lot, eating more than what you need, having too many sweets, and comfort eating are all causes of obesity and weight gain. Similarly, lack of physical activity is another important factor related to obesity. Many people have jobs that involve sitting at a desk for most of the day. They also rely on their cars, rather than walking. If you are not active enough in your day-to-day life, the human body stores the energy you consume as fat, which of course, makes you fat!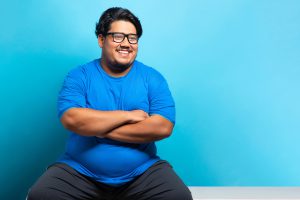 If you're feeling less than healthy after the festive season but can't quite get motivated to make a fresh start, then perhaps you need a helping hand to get back on track. The DNA Diet & Healthy Weight Test can help to understand why the numbers on the scales just won't shift. It provides personalised weight management, fitness and nutrition advice based on your genetic makeup. Your results will closely analyse your food intake, helping you understand the interaction between what you eat and your genetic makeup as well as provide a recommended diet plan that can help you reach your goals. Your 70-page results report will have you on the right track to feeling better about what's on the inside, and the outside!
Your results will include useful information about:
Your weight loss ability: is your body a weight loss wonder, or are you more geared towards slow and steady weight loss? How able is your body at losing weight? Your genes hold the answers.
Carbs, proteins and fats: what proportions of fat, carbohydrate and proteins should you have in your diet? What are the right recommendations for your genetic makeup but also for your age, height and gender?
Nutrients & vitamins: What nutrients and vitamins do you need? Vitamins and micronutrients support functions in our body which affect your weight. All will be revealed in your results.
Cardio response/strength training/exercise regimes: How does your genetic profile affect your response to cardio exercises? How intense should your workouts be? How often?
 This comprehensive test can be taken at home, with our convenient home test kit. The kit includes everything you need to undertake a DNA mouth swab test and comes with comprehensive instructions and a pre-addressed return envelope.
There really is no better time than right now to reassess your health choices, and to get back into your regular routine. You know what they say, 'New Year, New You', and you even if you only want the pre-Christmas you back, then EasyDNA Philippines can help!