Throughout our lives, we encounter and enjoy a great number of loving relationships. From the bond between parents and their children, a tumultuous but loving sibling relationship, the rapport between a grandparent and their grandchildren, to the special connection between twins, we all have a relationship with another person.
Around the world, we celebrate and express our love for the special people in our lives on Valentine's Day, 14 February. On this 'day of love', people show their affection for others by sending cards, messages and gifts to tell that special someone how much they mean to them.  In the Philippines, Valentine's Day (in Filipino called Magkasintahan) is the most popular wedding anniversary date, often with mass numbers of loving couples saying 'I Do' on this special day. In 2017, more than 350 happy couples tied the knot all at the same time, making Valentine's Day truly a day to celebrate love.
If you've ever wanted to find out more information about what makes those special people in your life truly unique, February is the best time to start your journey of investigation. EasyDNA Philippines has a range of relationship tests that can answer your burning questions you might have about your genetic lineage. Some of the tests are:
Siblings DNA Test: You get on really well, and hardly ever argue; are you really siblings? This test is recommended when two individuals who are allegedly siblings want to confirm or exclude a biological relationship to each other.
Twins DNA Test: Can anyone tell you apart? Are you a twin who wants to find out if your 'mirror image' is indeed identical to you? The Twins DNA Test can reveal all.
Grandparentage Test: Are you the grandparents of your grandchildren? Using samples from the grandchild and the grandmother and grandfather we can help you get the answers you need. Through a DNA grandparentage test, the biological parents of the alleged father can be tested to the child to determine if there is a biological relationship. 
Aunt and Uncle Test: The kids call you 'Aunt' and 'Uncle', but what does the DNA say? Find out with the Aunt and Uncle Test, which can be useful when the alleged father of a niece or nephew cannot be tested.
Y Chromosome Test: The one's for the men! A Y-chromosome test (Y-STR test) is used to determine if males share the same paternal lineage, whether it be a father, grandfather or male relative.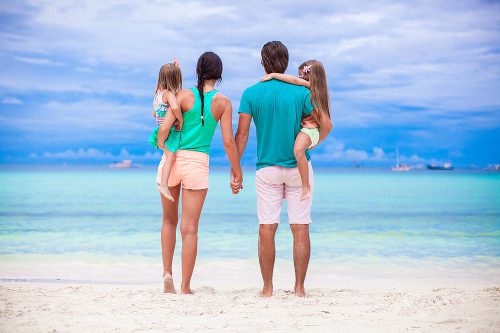 To decide which test is right for you, ask yourself the following questions:
What exactly do I need to find out?
Who is available for the relationship test?
Are they willing to take part in the test?
You also need to take people's emotions into consideration, as questions about relationships are often difficult and touchy topics.
From 11-15 February, EasyDNA Philippines is offering a 7 % discount on all tests, including the relationship tests mentioned above! Discover the information you've been looking for and make that familial relationship all the more special. Spread the Valentine's love and buy a DNA test for a friend or relative.