Happy New Year all and welcome to 2022! Some of the most common resolutions people make after the turnover into the new year include exercising more and losing weight; it's highly likely you've even made such a resolution yourself (Zomick, 2021). Many people starting out on a weight loss journey stumble into a 'fad diet' that promises fast and easy results. According to the National Nutrition Council in Cordillera (NNC-CAR), these diets are dangerous and often lead to overwhelming disappointment, even de-motivating previously motivated individuals.
Examples of fad diets include:
Ketogenic diet
Atkins diet
Blood type diet
Paleo diet
South Beach Diet
And many more!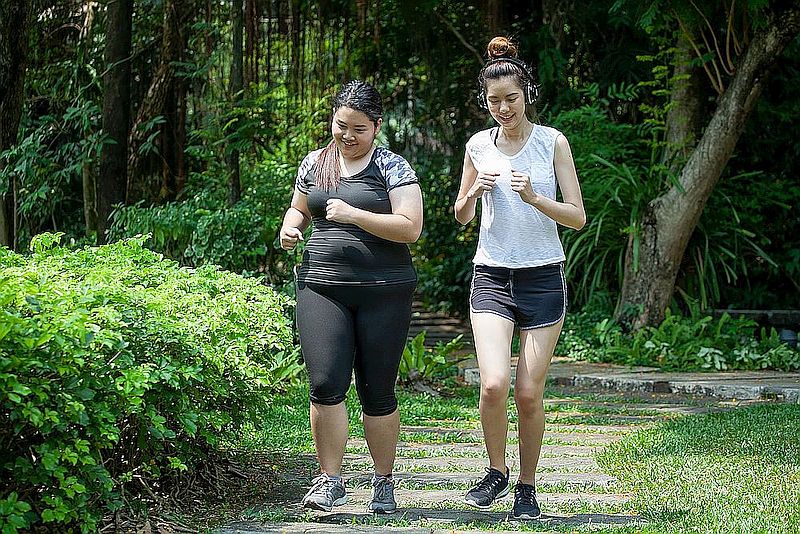 These diets are restrictive, in some cases eliminating entire food groups such as dairy or grain. In some instances, these diets can even lead to long-term weight gain, according to the NNC-CAR (Geminiano, 2018). These diets are not sustainable, so people who cannot maintain eating such small amounts fall off the diet and pack the pounds back on.
So, this is all informative, but what does that mean for a New Years' resolution? Should we avoid dieting completely? Absolutely not! Dieting is a very personal experience and won't be the same for everyone, so avoiding streamlined diets is a great start. In fact, your genetics largely determine your weight and base metabolic rate (i.e. how much energy your body needs simply to exist)! We can use information provided by your genetics to tailor nutrition and exercise regimes to not only be effective for you, but to be sustainable in the long-term.
EasyDNA Philippines offers a DNA Diet & Healthy Weight Test that analyses your DNA and genetics to determine important factors that might influence your lifestyle. We provide a report that covers your body's affinity to lose weight; how your body uses carbs, protein, and fats; what nutrients and vitamins your body needs more and less of to maintain a healthy balance; and how your body responds to cardio and strength training, which will help you formulate an exercise routine that works for you! You receive a report that is 70 pages long and personalised to suit your body. This information can be used to design a diet regime, exercise regime, and kickstart your weight loss journey!
Make 2022 your year without the lurking traps and disappointments lying in weight to shake your determination. Take control of your health and your body and achieve the changes you want to make! Stay safe, stay healthy, and stay positive!