Modern life is full of conveniences. Everything is automated, computerized, downloadable, and often, just a keystroke and a click away. We can order a pizza and it's delivered to our house in less than half an hour, we can book a holiday from the couch, and we can order a book, a diamond ring or even a car from the internet, without ever stepping outside.

Today, thanks to the wonders of science and advances in genetic testing methods, you can even request a DNA test from the comfort of your living room. Easy DNA Philippines offers a broad range of genetic tests, which can answer questions about your ancestry, your health and wellbeing, and even your beloved pets!
Our most requested tests are our suite of paternity tests, the results of which can provide peace of mind for those who want to confirm paternity. The results can also be used in legal proceedings, or for immigration purposes.
Our range of paternity tests can be found below.

Home Paternity Test
Legal Paternity Test
Immigration DNA Test
Discreet Test
Prenatal Paternity Test
The number one questions we get asked here at Easy DNA Philippines is, "Does a blood sample or a saliva swab provide better results when doing a home paternity test?"
This comes down to a few factors, and at the end of the day, is of course dependant on personal preference.
All paternity tests at EasyDNA Philippines are carried out using a simple, and painless oral swab, where a saliva sample is taken and analysed against 16 genetic markers to provide highly accurate results. The only exception to this is the Prenatal Paternity Test, in which clients provide a blood sample, and the Discreet Test, which can analyse a range of bodily fluids and objects that may have residual DNA on them.

Although both saliva and blood samples are great options, there are pros and cons for each method. Saliva samples, like those taken for EasyDNA paternity tests, are quick and non-invasive, and the collected DNA is long lasting if stored appropriately. However, if saliva swabs aren't stored correctly, they can become ineffective, as bacteria attacks the cells containing DNA, rendering it an unusable sample. Additionally, the cells in a saliva swab are invisible, so the presence of DNA is only assumed at the time of sampling.
Similarly, there are advantages and disadvantages to choosing to a DNA test that requires a blood sample. Taking blood is a quick procedure, and storing blood in the correct tubes greatly reduces the chance of contamination. Despite this, drawing a blood sample requires a needle, which for some people can be trepidating and painful, especially if trying to obtain a sample from a baby or young child. A DNA blood test also cannot be done from the comfort of your own home, as it has to be conducted by a qualified medical practitioner.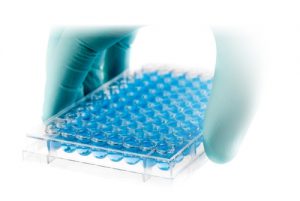 All paternity tests from EasyDNA Philippines are undertaken in the strictest of confidence, and results are delivered in a timely manner, ensuring that you receive the results you require, as soon as possible. EasyDNA provides parents in doubt with peace of mind, and helps to resolve paternity and relationship uncertainties. There is no right or wrong when choosing a method of proving paternity, all you need to do is select, swab, provide a blood sample, then sit back in the comfort of your living to wait for the accurate results.