There are many conditions and diseases that we associate with certain demographics of people, and we often make a lot of generalisations about the health of a person based on their gender, age, and weight. Only old people get Alzheimer's, only women get breast cancer, only smokers get lung cancer. All of these are health myths and have never been substantiated. Another generalisation we make is that 'only overweight and unhealthy people develop diabetes', which is untrue. Diabetes can affect people at any age, weight, or gender, and worldwide, more than 415 million people live with this chronic disease. In the Philippines, around 1 in every 14 adults is diagnosed with diabetes, which is highly alarming.
So, what exactly is diabetes? Basically, diabetes occurs when the pancreas cannot produce enough insulin, or when the body cannot use the insulin that it produces in an effective way. Insulin is the hormone that regulates blood sugar. Heightened blood sugar can damage the body's vital systems, causing a person to become dangerously ill. There are 3 types of diabetes:
Type 1: An autoimmune condition where the immune system destroys the cells that produce insulin. Without insulin, the body's cells cannot turn glucose into energy. People with type 1 diabetes depend on insulin every day of their lives to replace the insulin the body cannot produce. They must test their blood glucose levels several times throughout the day.
Type 2: Type 2 diabetes occurs when the body becomes resistant to the normal effects of insulin and loses the capacity to produce enough insulin. With strong ties to family risk factors, Type 2 diabetes can be slowed down with changes to diet and physical activity.
Gestational: This occurs during pregnancy as a result of hormonal changes, but usually disappears after the baby is born.
November 14 is World Diabetes Day, to raise awareness about the causes, treatments and research being done to help stamp out diabetes. In 2022, the theme for the Philippines is 'Diabetes 101 for Every Juan'. Everyone can join in a nation-wide conversation that will be streamed live via the Philippine Star's Facebook page. Dr. Cecilia Jimeno and Bryan S. Posadas, MBA will be leading and educating discussion that will teach you the ins and outs of living with, and treatment of diabetes.
For those wanting to check their chances of developing diabetes during their lifetime, and to research if they have a genetic link to the disease, the Genetic Predisposition Test will reveal if you have a genetic tendency towards developing diabetes, as well as 33 other diseases and conditions. It will also tell you if you are at a higher risk of developing a particular disease and will uncover your estimated lifetime risk compared to the average population. By analysing key markers associated with diseases including Multiple Sclerosis, Heart Disease, Alzheimer's Disease, and a range of cancers, the Genetic Predisposition Test provides you with the knowledge that can help you take the first steps in preparing for a healthier future, and to prevent the onset of Type 1 and 2 Diabetes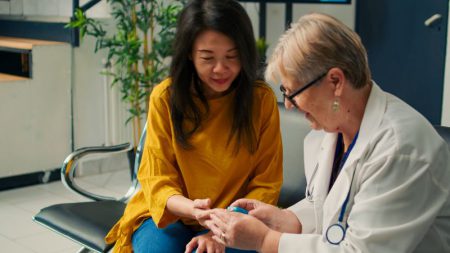 Now is the perfect time to take charge of your own health, do some in-depth investigation into your dietary and lifestyle habits. Organise a DNA test today, and be on your way to a happier, healthier, and longer life! Log on to the Facebook Live on November 14 and increase your knowledge about diabetes. Your pancreas will thank you!